Company fixed deposits in India are often a favourite amongst investors who are risk averse and want to take an exposure to fixed income instruments and are not satisfied with bank fixed deposits. While this is fine, there are certain risks to be aware of and if adequate research is done before investing, company FDs can offer you good returns.
Let us take a quick look at what these are and what risks to be aware of.
What are company fixed deposits ?
In a manner similar to fixed deposits offered by banks, companies also offer you to deposit money with them. Such deposits are called company deposits or CDs. Needless to say, they are offered at a particular rate of interest and for a fixed number of years (tenor).
The question you might ask is why would a company offer a company FD ? The answer is that because it needs money from investors like you and me. The money so collected can be used for the company's expansion. The company might use it to grow itself with an eye of becoming a bigger and better company.
It could also need the money to clear off debt that it has. The purposes could be many but the key principle to note is that in case the company wants to raise money, it can come and offer you an attractive company FD.
What decides the interest rates ?
As with most things, the interest rates offered by companies depends on two main factors. Note that there are a host of other reasons as well but these are the main ones.
The first is the urgency with which the firm needs the money from you. The more urgent it is, higher is the interest rate. That is because, in its desperate attempt to raise cash, the company will be willing to pay a higher interest rate than what competing firms are paying.
The second reason is the time frame for which the firm wants the money from you. The longer the time frame, the higher is the rate of interest.
Default risk that company deposits carry
Here is where you need to keep your head grounded a bit as company deposits carry many risks.
The most important risk is default risk. This means that once you make a deposit with a company, it may default on its promise to return you the capital along with interest.  Once that happens. recovery of money is a pain.
Remember that company deposits are not secured so in case of a default risk, you do not get the advantage of recovering your money first – it is the secured creditors who get that option first. And of course, you can go to the court demanding your right but we all know how the law of the land proceeds in our country.
If you for a moment compare the default risk with bank fixed deposits, then note that banks offer a Rs 1 lakh security per branch, company FDs do not carry such guarantees.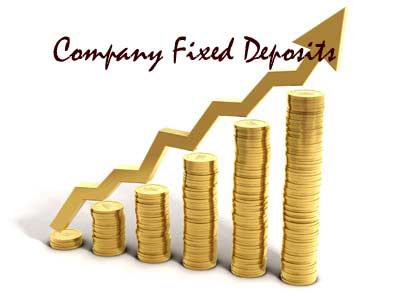 How to choose a company FD?
Make sure you do enough research on the following points before you go for a company FDs.
Check credit rating
CRISIL and ICRA provide credit ratings for companies. Being an independent research, you can bank on them to some degree. Higher the credit rating of the firm, less is the risk you carry.
Avoid low rated companies and small firms that can vanish overnight. Go for high rated companies that have strong fundamentals. Also remember that not all firms can accept deposits from investors. Only those companies registered with the Company Act 1956 can do so.
Management credibility
As with stock investments, go with a company whose management is flawless, trustworthy and ethical. If the management is doubtful, do not invest even if the interest rate is higher.
I would rather go with a bigger firm like ICICI Bank with 8% rate of interest than with Dubious Ltd with 15%.
Diversify
I have noted that a lot of my investors put a lot of their money in single companies. If this company were to go bust, your personal net worth would be eroded. So make sure you diversify across many companies. Do not put more than 10% – 12% in one firm at a time.
Better still, make sure you diversify across different investment avenues in the fixed income category. Fixed deposits cannot be the only products you go for.
Others
Other factors to consider is that one should pick a tenure which is not too long. Over a period of 5 years, the fate of a company can swing like a pendulum. The question is, do you want to take that risk ? True, a large tenure carries a higher interest rate but ask yourself whether you have the ability to do periodic reviews of the fundamentals of the company. If not, opt for a smaller tenure so that you are safer.
Go for healthy sectors which are stable and not volatile. If you pick up a sector that is notorious for stability, your money will be at risk all the times.
Lastly, do not go with unknown companies just because they offer a higher rate of return but carry more risk. Don't be greedy. It is better to be safe than sorry.